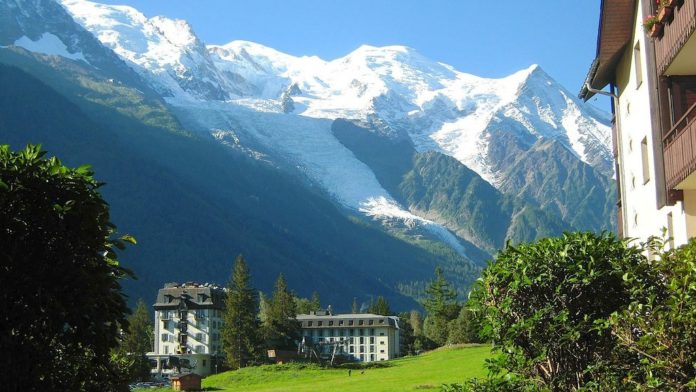 Just standing at the foot of a huge mountain looking up can fill you with such amazement that it's this precise feeling which draws you back time and time again.  You may have just come down from a difficult summit attempt and thought to yourself, never again!  But you know that's not true, you would do it again, you would do it all again.
We have put together a list of European treks that will give you that feeling you are looking for.  So it's time to get that sleeping bag aired out, dust off that tent 'or buy a new one from us', stretch those legs and go looking for that feeling of amazement…..
1) Tour Du Mont Blanc, France
Duration: 11 days
Distance: 180km
Accommodation: Huts/Camping/Hotels
Wild Camping: Grey Area, wild camping is tolerated if you are discrete and stick to dusk and dawn. Research this to be sure.
Walkopedia Link 
The Tour Du Mont Blanc is one of the world most famous trails and can be busy as a result.  The trail is 180 km and takes 11 days to complete passing my the famous Mt Blanc standing at 4810 meters.  You will see snow fields and hanging glaciers.  You will trek over amazing mountain passes.  Although officially there is no wild camping it is tolerated if you are discrete and leave your camp site early in the morning.
2) Knivskjellodden, Norway
Duration: 1 day
Distance: 18km round trip
Accommodation: Camping
Wild Camping: Yes
Knivskjellodden is located in Nordkapp North Norway. It is considered the northern most point in Europe. Although North Cape in Norway is popularly known as the northernmost point, it is in fact 1.5km south of Knivskjellodden. The trail is 9km to the north point. Hikers should bring a tent with them and camp at the end of the trial to maximize their time at this iconic destination and then walk back the next morning.
3) Slovenian Mountain Trail, Slovenia
Duration: 30 days
Distance: 500+km
Accommodation: Huts
Wild Camping: No
Walkopedia Link
This mammoth trek in Slovenia is known as the Slovenska Planinska Pot (Slovenian alpine long-distance trail) and is the oldest trekking trail in Europe. It starts in Maribor and goes as far as the Adriatic sea. There is no wild camping permitted along the route.

4) GR 20, Corsica
Duration: 15 days
Distance: 180km
Accommodation: Huts/Camping
Wild Camping: No
Walkopedia Link
GR20 is a trail that crosses Corsica diagonally from north to south.  Out of all the "GR" routes is it thought of as the most difficult and one of the most beautiful in Europe.  The trail is 180km long and can be walked in 15 days.  There is no technical climbing skills required but a high level of fitness is needed and confidence in walking on rugged terrains.  There is no wild camping permitted but you may camp at various camp sites along the route as well as staying in the huts.
5) Alta Via 1, Italy
Duration: 12 days
Distance: 140km
Accommodation: Huts
Wild Camping: No
Walkopedia Link
Alt Via 1 is the premier trail of the Dolomites in Italy. The trail is 140km and passes all the famous peaks of Tofana, Lagazuoi, Pelmo and Civetta. The trail is well marked and is usually done from north to south. There are plenty of huts along the route so you will never be stuck for a place to sleep, pre booking is required.
The best time of year to do the trail is June to August but huts sometimes stay open till October, it is best to check this before you go. Camping is discouraged and in most cases not legal.
6) Kungsleden, Sweden
Duration: 5-7 days
Distance: 105km
Accommodation: Huts/Camping
Wild Camping: Yes
Walkopedia Link
The Kungsleden trail is located 160km inside the artic circle with a varied landscape of forests, glaciers, rivers and mountains. The trail starts at Abisko and finishes at Nikkaluokta. There are no restrictions on camping here so pack your tent or bivi and stove and camp out under the midnight "sun".
In September the days become cold and it starts to snow. Night gets dark again and you will hopefully be lucky enough to get a glimps of the northern lights. If you want to experience the wild go in September.

7) Laugavegurinn, Iceland
Duration: 4 days
Distance: 55km
Accommodation: Huts/Camping
Wild Camping: No
Walkopedia Link
Laugavegur is Icelands most popular trail and connects the two nature reserves of Landmannalaugar and Porsmork. The landscape is amazing with mountains in lots of different colours, huge glaciers and the famous hot springs.
The duration of the hike usually takes 4 days. There are 6 huts along the trek and reservations are required so book early before your trip. Alternatively you can camp at the huts. Wild camping is not permitted in the nature reserves.
8) Kerry Way, Ireland
Duration: 9-12 days
Distance: 200km
Accommodation: Hotels/Huts/Camping
Wild Camping: Yes
Walkopedia Link
At over 200km, the Kerry Way is one of Ireland's longest signposted walking trail and also one of the most popular. The trail starts and finishes in the busy tourist destination of Killarney. Looping around the Iveragh Peninsula, the Kerry Way goes anti-clockwise, passing through some of the most isolated and dramatic countryside in the country.
Conclusion
So there you have it, now it time to go convince your friends or family that this is the holiday you should be going on!  Remember when camping to always be considerate and try to follow the rules of leave no trace as much as possible.
So where have you been, what have been the best trails you have been on?  Please share your experiences below in the comments and lets get this list updated.