Please raise your hand if you don't know how to choose a backpacking tent that is right for you! Thought so; believe it or not picking a tent can be a very complex decision. These days there are so many different types of tents to choose from, it makes it difficult to even know where to start.
There are many different variables which you need to take into account before purchasing your tent. I don't have to tell you your tent is a vital piece of kit, it's your home away from home, there to protect you from storms and it's where you will spend the majority of your downtime.
If you don't know how to choose a backpacking tent then this process can be very daunting and maybe one that you put off to the last minute! Well, there's good news, I have been in this position many times before and I'm here to help take the stress out of picking your tent. The only thing you have to do is sit back and relax and keep on reading…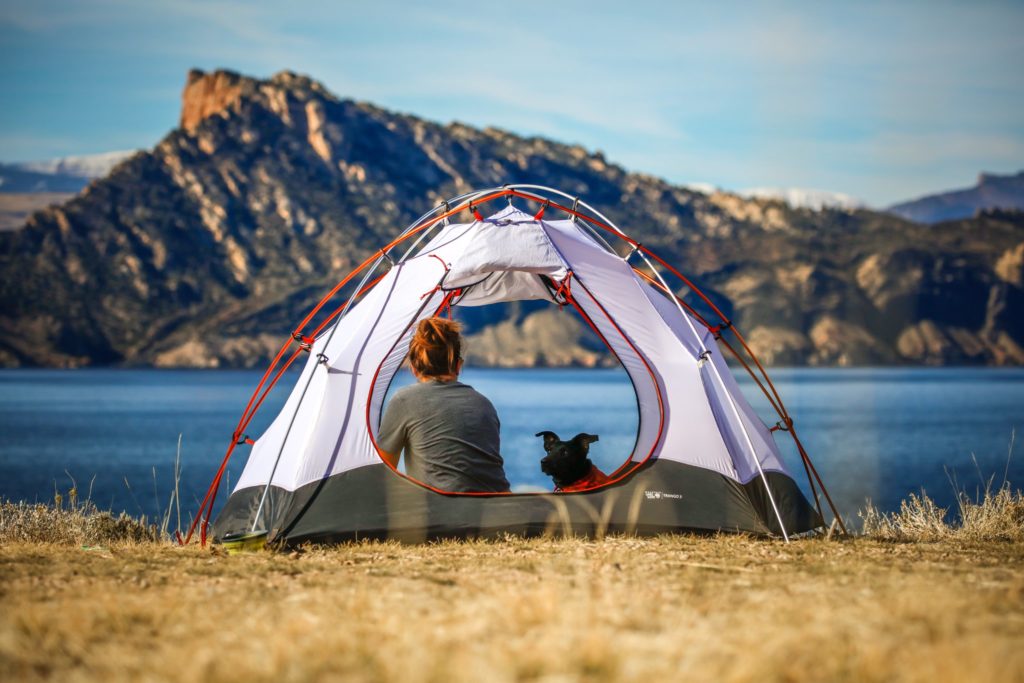 How to choose a backpacking tent
Ok, so let's start with the following questions, all of which will be covered in more detail shortly. These questions are designed to help you narrow down your selection of tent. If you have any trouble deciding where to start on your quest for the perfect tent, I suggest starting off by referencing these questions.
3 season or 4 season tent?
Capacity, how many people will I be camping with?
Single or Double Wall?
What weight are we willing to carry?
What features do I want?
So, let's take a more in-depth look at each of the above and when we're done you will know exactly what type of tent you need and will know how to choose a backpacking tent.
1) 3 season or 4 season tent?
The first question you need to answer is; do I need a 3 or 4 season tent? To answer this you first need to understand what both are. "Season" refers to the seasons of the year i.e. winter, spring, summer and autumn.
3 SEASON TENT:
This category of tent is suitable for the worst weather in spring, summer and autumn, i.e. it is not a heavy duty winter tent. 3 season tents with their flysheets can withstand downpours and light snow. They are lightweight and usually easy to set up and generally have mesh panels for better ventilation with steeper sloping walls for more livable space in the tent.
4 SEASON TENT:
The name implies that this tent is good for all four seasons of the year; this is not really the case. 4 season tents are basically winter tents. They generally have a geodesic pole design (round dome shape with interweaving poles) to help them withstand fierce wind and heavy snow. Their walls are solid with no mesh; if there is mesh there should be a feature to zip it shut. Flysheets generally extend closer to the ground. The Hilleberg Jannu tent is a great example of a 4 season tent.
Our advice: When you are picking a tent you are going to know what season you want it for. If you are going on an expedition to Everest then you are going to need a 4 season tent, on the other hand, if you are going to be hiking in the Lake District in the UK then a 3 season tent is for you.
2) Capacity, how many people will I be camping with?
Backpacking tents are categorized by their capacity, these range from a single person (solo) to 4 person and space will vary in each category. You can get a 2 person tent that will be a tight squeeze for 2 people and then another that will give you more space for gear etc. which can be thought of like a 2.5 person tent, the deciding factor here will be weight, obviously the larger 2 person tent will be heavier than the tight fitting 2 person tent.
You should look at the floor space: Generally, backpacking tents range from 1.2 – 1.7 square meters per person. If your tent is at the low end of this range you will be cramped but you will save on weight, the higher end of the scale will be more spacious but heavier.
Solo tents range a little higher on that scale, 1.4- 2.3 square meters of space.
Our advice: Unless you know you will be camping out on your own a lot and need something that is lightweight then we suggest you go for a 2 person tent; this will give you more options. Sometimes its best to go for a tent that has room for one extra person, this gives you more room.
3) Single or Double Wall?
One important factor when learning how to choose a backpacking tent is picking either a single or double walled tent. So what is the difference and why is there a need for two types?
SINGLE WALL TENTS:
This is pretty self-explanatory, it's a tent constructed of single-wall fabric. This fabric is coated to be waterproof and is non-breathable.
Advantages of Single Wall Tents: Single wall tents are much lighter than their double walled relatives. They are faster to set up and therefore if you find yourself caught in a storm it will be much easier to make camp, well, as easy as it can be to set up a tent in a storm!
Disadvantages of Single Wall Tents: Condensation is the big one, as the wall is made up of one layer of non-breathable fabric this causes a lot of condensation build up and if you do not vent the tent correctly you may find yourself waking up in the morning to a snow shower inside your tent. These tents also tend not to have as much gear storage as double wall tents.
DOUBLE WALL TENTS:
Again, self-explanatory, it's a tent constructed of two walls, the main tent canopy or body and a waterproof flysheet. The idea behind this design is that the outer rainfly is 100% waterproof and non-breathable and the inner body is not waterproof and 100% breathable, by having both types of walls, you get the benefits of both.
Advantages of Double Wall Tents: Double wall tents usually have multiple doors and vestibules for dry gear storage. Condensation is easier to control and you tend to be drier in a double wall tent as opposed to a single wall.
Disadvantage of Double Wall Tents: These tents are heavier than single wall tents. They require more staking out as you have to stake both the flysheet and the vestibules. Also when the flysheet gets wet it tends to stretch out and therefore requires tightening the guy lines a second time.
Single wall tents are best suited of cold weather climate where you are unlikely to get rain. Double wall tents are made for the rain and this is where they excel.
Our advice: If you are a hiker who will be camping in a cold and dry climate and you are concerned about weight then go for a single wall tent. On the other hand, if you are a hiker who will likely be caught in a rainstorm and don't mind a couple extra kilograms then go for the double wall tent, believe me, you will thank me when you are warm and dry.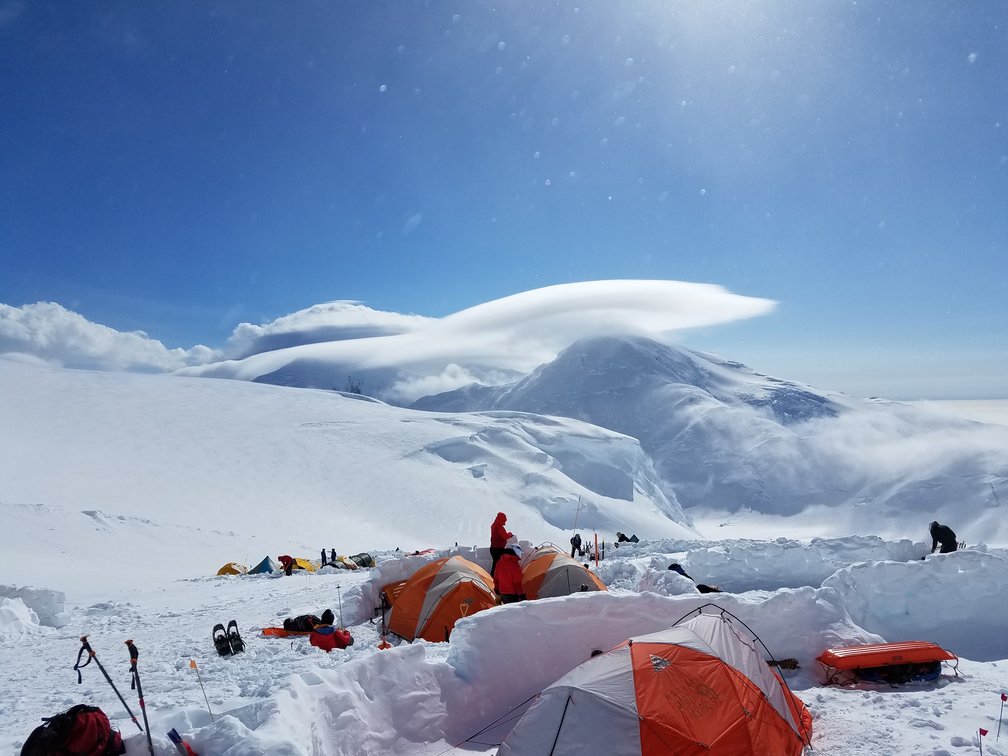 4) What weight are we willing to carry?
What weight is a lightweight tent? What weight is a heavy tent? These are important questions to know the answer to before you decide how to choose a backpacking tent.
A 3 season 2 person tent can weigh from 1.4kg to 2.5kg with floor space ranging from 2.3 m² to 3.3 m². So a tent with floor space in this range and a weight of close to 1.4kg, this would be regarded as a very light tent, on the other hand, if the tent is closer to the 2.5kg mark or heavier, this would be considered a heavy tent. An example of a lightweight tent would be the Big Agnes Fly Creek UL2. This tent has a maximum packed weight of 1.13kg and a floor space of 2.6 m². Although the tent is on the lower end of the scale for floor space it makes up for it by being extremely light. Everything is a tradeoff you just need to decide which is more important to you, weight or space.
A 4 season 2 person tent can weigh from 2kg to 5kg with floor space in the same ranges as a 3 season tent. The lighter four season tents generally have a single wall construction as described above, heavier four season tents tend to have more poles and are made to withstand bad storms and plenty of snow.
Our advice: Knowing how to choose a backpacking tent is all about trade-offs, weight over space. Before you consider weight you should know what season tent you need. If you are looking at 3 season tents then our advice would be to go for a tent that is a little bit bigger than your needs, this way you have lots of room and can also decide to bring along another person if you want to. If you are going for a 4 season tent then you are most likely going to be in a climate that will throw up the odd snow storm and therefore you will want something bombproof, our advice is to go for the tent that is designed to protect you in these situations, don't let weight be the deciding factor when picking a four season tent, remember the weight can be divided up amongst your expedition party.
5) What features do I want?
VESTIBULE:
A vestibule is a section of the flysheet that extends past the tent door. Having a good sized vestibule in your tent is a great advantage. It allows you to store muddy boots and rucksacks while keeping them dry at the same time. During a storm when it is not possible to cook outside you can use the vestibule for cooking, just make sure you vent properly and try not to set the tent on fire as I have done in the past, it's very easy to do if you're firing up a liquid gas MSR stove.
STRUCTURE:
Most backpacking tents are free-standing meaning that you do not need stakes to stand it up. Tents that are not free-standing generally have fewer poles and therefore are lighter than their free-standing relatives. In my experience, free-standing tents are easier to put up.
VENTILATION:
This is a feature that you definitely want to have in your tent, especially if you are going to be in a cold dry climate. When you breathe at night while sleeping each breath out contains moisture, if the tent is not ventilated correctly ice crystals form on the inside surfaces of your tent. This looks very pretty when you wake up in the morning but as soon as the sun hits your tent you are going to get snowed and rained on from the inside which means wet clothes and sleeping bags, a truly horrible situation to be in. So to stop this we need to vent properly at night. Most good tents have one or two vents in the roof. This is a huge factor to consider when learning how to choose a backpacking tent.
DOORS:
The question is how many doors do you want? One door is fine but it's nicer to have two. I would rather have a door beside me that I can use to get out of at night rather than disturbing my tent mate because the door is on his side. Again it all comes down to compromise, you save weight by only having one door, but you are more comfortable if you have two.
Our advice: Get a tent with a large vestibule; they are very useful for both storing gear and cooking in a storm. Personally, I find free-standing tents easier to put up and if you find yourself in a rocky area where you can't put stakes into the ground then you can always loop the guy lines around some rocks. It's nice to have vents in your tent roof to stop the condensation from building up so try to look for this feature in your tent. And doors, the more the better, but if you are a hiker who is worried about weight then you can get by with only one door.
Conclusion
When learning how to choose a backpacking tent you need to consider what you can afford. If you are on a budget then you should consider dropping some of the features I have described above, get a smaller tent with fewer features, this will save weight and cost. On the other hand, if you are going to Everest base camp then you need a tent with all the features I have described and therefore will need to spend more money. In my experience, regarding all equipment and not just tents, if you are going to be using it more than once it is advisable to spend the money on good equipment, it will last years and keep you safe and you will be happy that you made the initial investment.
Now you are ready to pick the right tent for you and your situation. Everything about picking a tent is compromising; you compromise size for cost or weight. It is not an easy decision and not something you should rush into. Remember your tent is your home away from home. You will be glad you invested in a good tent when you are camped in a storm and know your tent will stand up to it. Do your research, read user reviews online and other blogs to get a better idea.
If you have any questions about how to choose a backpacking tent at all please give me a shout, I'm are here to help.
gET A TENT THAT WILL KEEP YOU WARM, DRY AND SAFE. Backpacking is no fun when you dont have these three. What did you think of this post, let me know below.